A more Civil Environment – Insert and Export LandXMLl
With these two features, Environment has brought Autodesk Civil3D closer to Revit® than ever before, increasing interoperability and helping us realize our vision of seamlessly integrating landscape architecture and infrastructure design, with each other and with the Revit workflow.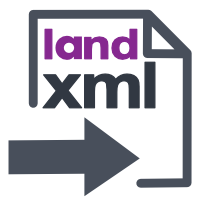 Environment for Revit has been built from the ground up, literally, and practically, with the needs of landscape architects (that includes us 😊) driving development from the very start.
The newest improvement to the Export LandXML is another example of user-driven feature development, where its requirements originated with a group of landscape architects working on a major infrastructure project. Specifically, in their Revit® model , they used the Revit Floor element to model the roads and side-walks of a new neighborhood and needed a way to export files into Civil3D for better team collaboration.
Our answer – with the new addition to the Export LandXML feature you can export the face of a Revit floor as a LandXML surface, further enhancing the interplay between Civil 3D and Revit.
Naturally, following with our end-to-end approach, we've also added a new and exciting option –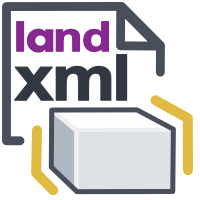 Insert LandXML, affording quick and easy interaction with Civil 3D files (or any other LandXML formats):
Import Civil 3D surfaces: With this command, you can now import LandXML surfaces directly into your Revit model and accurately place them within your shared coordinate system. And all this without using ACC (BIM360)!
Keep vital triangulation data: Prior methods for importing Civil 3D surfaces into Revit left us with a "random" bunch of copied points, without data as to how they relate to one another. We'd have to "connect the dots" manually – a time consuming and error prone process. Insert LandXML maintains the original Civil 3D point triangulation, accurately keeping the imported surfaces just as they were in the original model, while allowing you to use them with any applicable Environment command, such as "Surface from Edge".
Going off the wall – Approximate Wall Path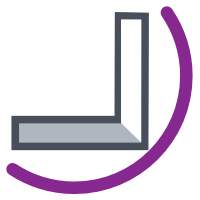 Our latest Environment update also boasts another useful, user-driven feature, "Approximate Wall Path". Originally developed in response to a client's request to be able to model noise barriers for a highway infrastructure project, Approximate Wall Path (AWP) lets users readily draw a curved wall, and then divide it into straight segments that match actual pre-cast elements. In addition, with AWP, you can also rotate walls on their axes, giving greater design flexibility.
Seemingly nondescript, AWP is anything but, bridging the gap between real-world conditions and the designer's freedom of expression. Draw curved, shapely, functional walls, and let Environment adapt them to the lay of the land. And as usual, all in a few clicks!
We will be expanding AWP further yet in an upcoming release, by adding the capacity to automate placement of support columns throughout parts or the entire wall path. Our goal, our vision, is to provide for a comprehensive workflow for rapid, accurate building of all forms of site and infrastructure walls, including noise barriers (of course), retaining walls, decorative barriers, and more, within Revit®.
Subscribe to our YouTube Channel for more helpful tutorials!