Rooftop garden design – How to Create Different Top & Bottom Slopes for a Revit Floor
With this post, we're doing what we love! We're initiating a new series of posts that shows our approach to solving common Revit challenges for site and landscape design. Whether it be an underground parking lot, or the roof of a tall building, there are numerous cases where we site designers need to model green areas that lie on rooftops, not the ground.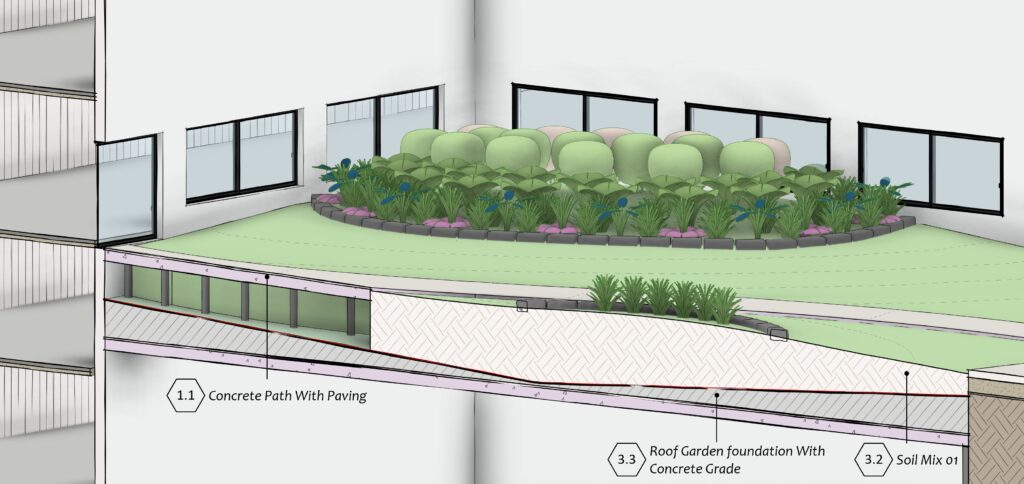 Amongst other challenges, the base of our rooftop area usually needs to be composed of two layers – a sloped floor, maybe from concrete, that provides for proper drainage, and above it, an earthen "floor", which is the soil for our garden and is commonly sloped differently than the bottom floor.
Regretfully, Revit's floor element doesn't allow it's top and bottom floor surfaces to have different slopes.
In the following video, we show you how to get past this obstacle, with Revit native floors and the "Join Geometry" command, with a few enhancements by Environment's Shape by Topography command- All to ensure proper drainage and soil quantities for rooftop gardens, and thus a proper BIM model.
Watch now!