The key to successful BIM implementation.
BIM technologies are the standard in the AEC industry. Naturally, educating employees and professionals to work with BIM software has become an essential part the industry's professional training curriculum.
If you are student, click here to get your Educational License
In order to assist all educational institutions wishing to teach site design in Revit®, Arch-Intelligence offers extensive, complimentary support program. It contains a rich array of tutorials, training materials, and course programs, including the complete and condensed "Revit® for Landscape and Site Design" courses developed by our in-house experts (see image below for a sample of the course).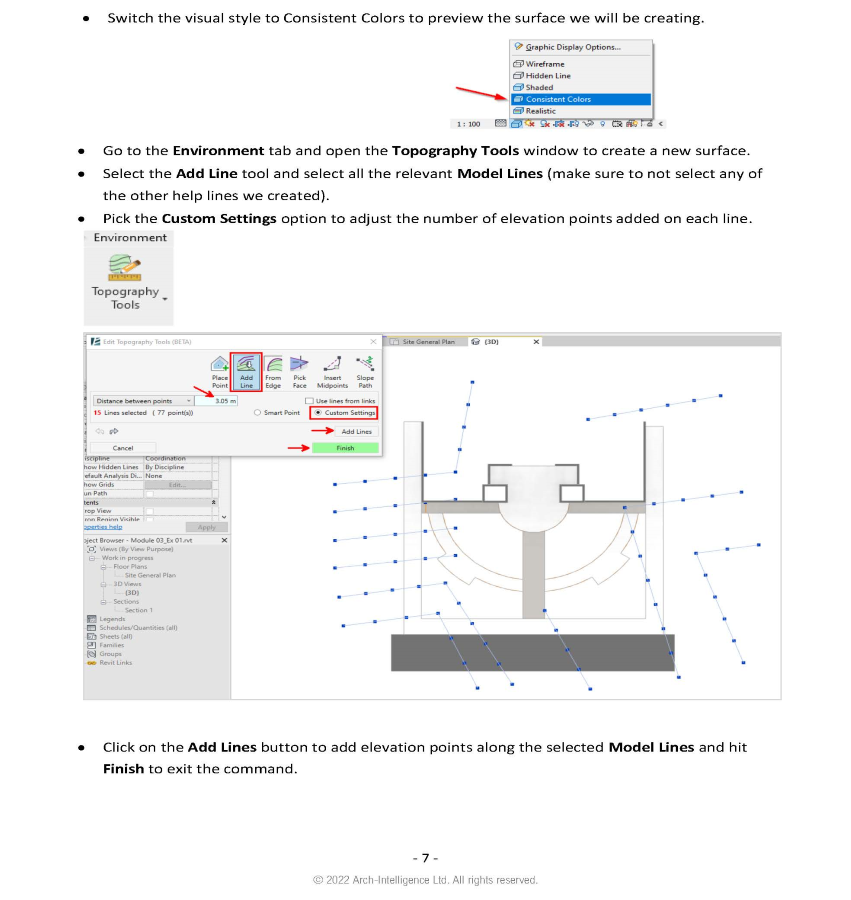 A sample from the "Revit® for Landscape and Site Design" course.
Register now to receive your free Environment for Revit® Academic License.
Any institution interested in teaching Revit for outdoor design (landscape, civil, etc.) is eligible for a free Academic License and access to Arch-Intelligence's Academic Resource Library.
Our specialized Academic License for educational institutions offers free access to a large variety of our exclusive learning materials. The license also provides free access to Environment for Revit® on campus computers and free, fully functional Educational Licenses for students for the period of their studies (our experience shows that students love this benefit).
Additionally, for educational institutions with an Academic License, teaching staff members are eligible to participate in our dedicated teacher training programs.
This site requires JavaScript. Please enable JavaScript in your browser settings.