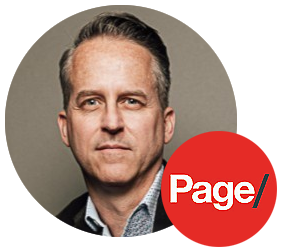 Matthew Edmonds, Principal, Technology Lab Director, Page Southerland Page, Inc.
"Once you start using Environment you will never look at the challenges of landscape in Revit with the same anxiety and trepidation."
Giuliana Santos, UK Landscape BIM & Digital Lead, WSP
"This software is a great solution for Landscape BIM modelling. It's easy to use and has all the features my team needs."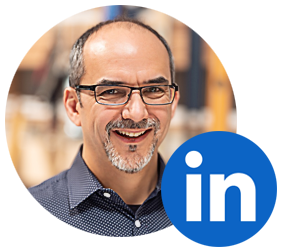 Paul Aubin, Author and Consultant, Linkedin Learning
"The people at Arch-Intelligence really gave it a lot of thought and all of the key features that are useful for landscape architecture are included in this toolset."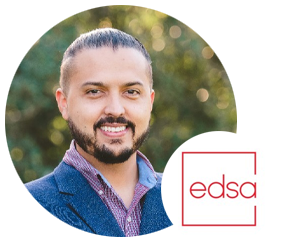 Jack Garcia, Director of VDC, EDSA, Inc.
"Environment for Revit isn't just another software; it's an indispensable ally for every landscape architect committed to excellence and efficiency in their craft and deliverables."
TRUSTED BY
Hart Howerton
Page
Bjarke Ingels Group
Henning Larsen
Multiconsult
AART
LINK Arkitektur
Dialog
Arkitema
edsa
Our Mission
Our journey began as a response to the challenges we faced when integrating BIM into our landscape projects. This became our passion when we created the ENVIRONMENT for Revit® plugin, a comprehensive set of tools designed to elevate Revit® into the ultimate landscape architecture and site design software. Thanks to our tools, industry professionals of various disciplines have begun their transition to BIM.
Furthermore, to make BIM adoption more achievable, we constantly provide high-quality, free online training resources, thus reinforcing our commitment to our field.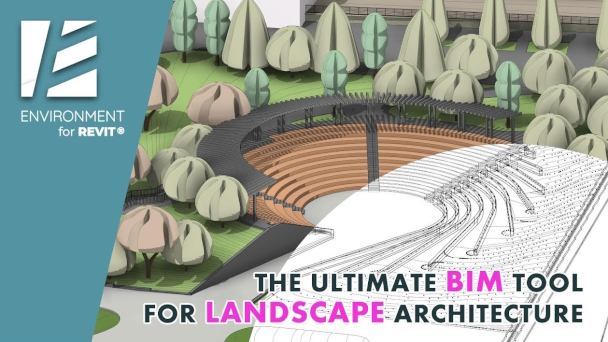 Our approach
We know that the work of landscape architects can be complex at times. It often includes amorphic elements and complicated calculations to solve significant issues such as stormwater management, street shading, or sustainable infrastructure. But rest assured that with Environment for Revit®, solving these issues can be easy and even fun!
After years of learning how to create landscape in Revit®, we have developed a few detailed workflows tailored to the various needs of landscape architects. Environment tools are built to support these workflows and give you maximum efficiency and flexibility when designing your project.
Take a look at some of the fast workflows and feel the cool breath parametric design entering the landscape architecture arena.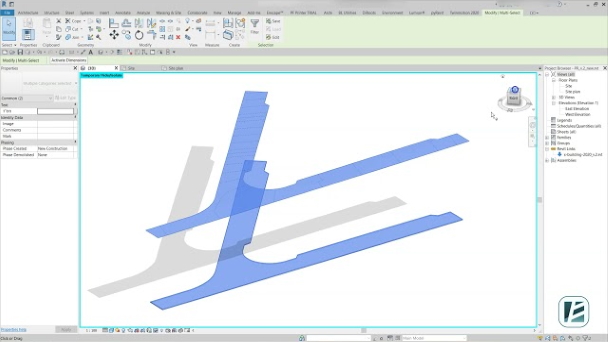 Designing topographies and hardscapes.
See the easiest and most intuitive way of designing sloped surfaces using contour lines.
To maximize design flexibility when modeling terrain, you can use both simple topographies and slabs to represent hardscapes.
Use of architectural wall in site design.
Learn how to save time designing and modeling retaining walls in sloped areas or road construction.
Since calculating and drawing these walls with all necessary documentation can take up a lot of time, we have automated the design process of the walls as well as the drawing production of wall elevations.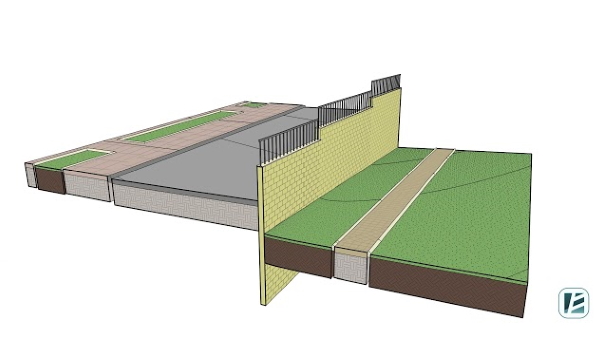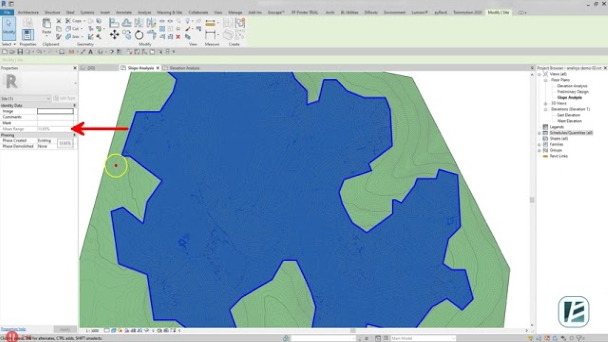 Topography analysis in Revit®.
Start every project with an easy study of the existing terrain.
Thanks to our color analysis feature, you can instantly present and analyze slopes and heights or obtain average data for existing topographies. This fast option allows better design decisions at the earliest stage of the project.
CAD file collaboration in site design.
Easily extract CAD data to your project without leaving Revit®.
Despite the rapid implementation of BIM technologies, AutoCAD still remains an integral part of the design workflow. The CAD files you insert to Revit® contains project information that must be considered when designing the project.
To simplify the process of transferring CAD data to your Revit® model, we created some fantastic shortcuts.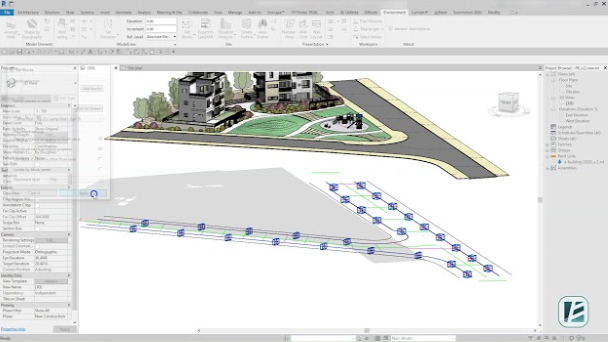 Publications




WANT TO LEARN MORE?
Autodesk®, AutoCAD®, and Revit® are registered trademarks or trademarks of Autodesk, Inc., in the United States, Israel, and other countries.