Our mission
While working at a major landscape architecture firm three years ago, we tried to integrate into the BIM work environment. As we encountered many obstacles, we began to research the best way to make BIM a reality for ourselves and our cohort.
More about us


How to think the BIM way
Over the years, Revit® has become the most popular BIM software. And, since the BIM design process requires all disciplines to use compatible software, Revit® is the natural choice for site designers as well.
To learn more


The key for landscape in Revit®
The Environment for Revit® was created to enable landscape architects & other site planning professionals to transition to BIM while providing the smoothest workflow possible.
See all benefits


Based on automation
Today at Arch-intelligence, we keep developing ways to improve and optimize the BIM-based design and construction process, so professionals of many disciplines can find our tools helpful.
About the tool

Our approach
We know that the work of landscape architects can be complex at times. It often includes amorphic elements and complicated calculations to solve significant issues such as stormwater management, street shading, or sustainable infrastructure. But rest assured that with Environment for Revit®, solving these issues can be easy and even fun!
After years of learning how to create landscape in Revit®, we have developed a few detailed workflows tailored to the various needs of landscape architects. Environment tools are built to support these workflows and give you maximum efficiency and flexibility when designing your project.
Take a look at some of the fast workflows and feel the cool breath parametric design entering the landscape architecture arena.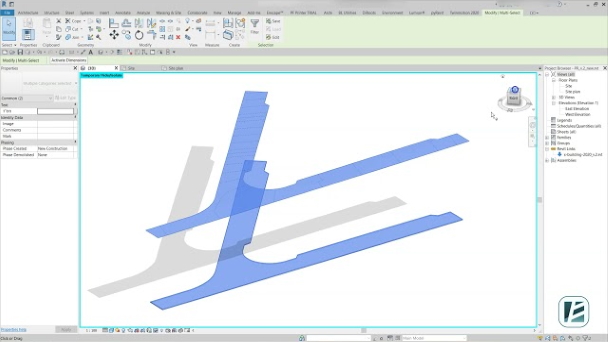 Designing topographies and hardscapes.
See the easiest and most intuitive way of designing sloped surfaces using contour lines.
To maximize design flexibility when modeling terrain, you can use both simple topographies and slabs to represent hardscapes.
Use of architectural wall in site design.
Learn how to save time designing and modeling retaining walls in sloped areas or road construction.
Since calculating and drawing these walls with all necessary documentation can take up a lot of time, we have automated the design process of the walls as well as the drawing production of wall elevations.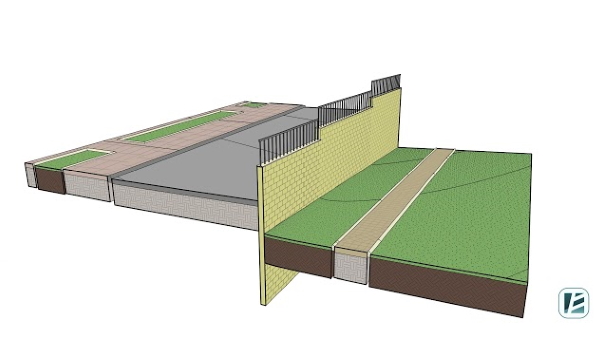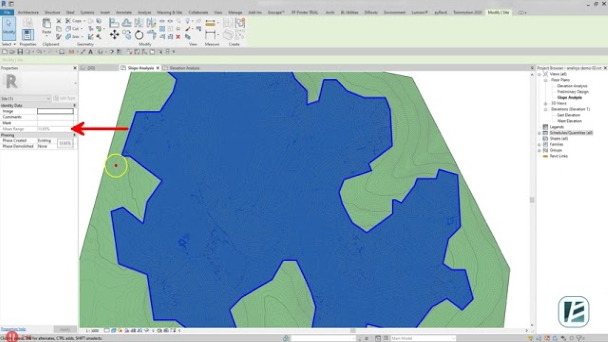 Topography analysis in Revit®.
Start every project with an easy study of the existing terrain.
Thanks to our color analysis feature, you can instantly present and analyze slopes and heights or obtain average data for existing topographies. This fast option allows better design decisions at the earliest stage of the project.
CAD file collaboration in site design.
Easily extract CAD data to your project without leaving Revit®.
Despite the rapid implementation of BIM technologies, AutoCAD still remains an integral part of the design workflow. The CAD files you insert to Revit® contains project information that must be considered when designing the project.
To simplify the process of transferring CAD data to your Revit® model, we created some fantastic shortcuts.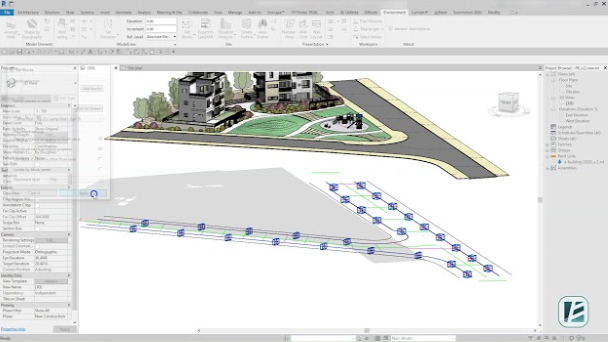 Publications




Learning & implementation
Since one of the biggest obstacles in making the transition to BIM is the lack of clear guidance and learning resources that fits our field, we also provide quality free online learning resources to make BIM implementation for all landscape professionals not only achievable, but fun.
Autodesk®, AutoCAD®, and Revit® are registered trademarks or trademarks of Autodesk, Inc., in the United States, Israel, and other countries.