Autodesk University 2022, AWESOME!

If AU 2021 was amazing, AU 2022 was beyond exceptional. Our booth attracted thousands of visitors, capturing the attention of professionals across the AEC disciplines. There, with the aid of our US reseller, Team D3 (thank you!), especially Brian Juge (a very special thank you!), visitors were positively surprised, if not awestruck, by what they saw and heard, and they told us so.
And, of course, we can now say out loud what we at Arch-Intelligence have always known, that Nehama Shechter-Baraban is a natural, giving a live class in front of a full house that outshined her award-winning performance last year. We're not the only ones who are saying this – the class garnered excellent feedback all around, with the AU's post-class survey showing a 4.6 out of 5 mark.
In the class, Nehama presented our amazing collection of topography tools and showed the key workflows for effective grading with Revit topographies, making Revit for landscape not only possible but fun! If you weren't fortunate enough to see her session live, click here for the recorded version.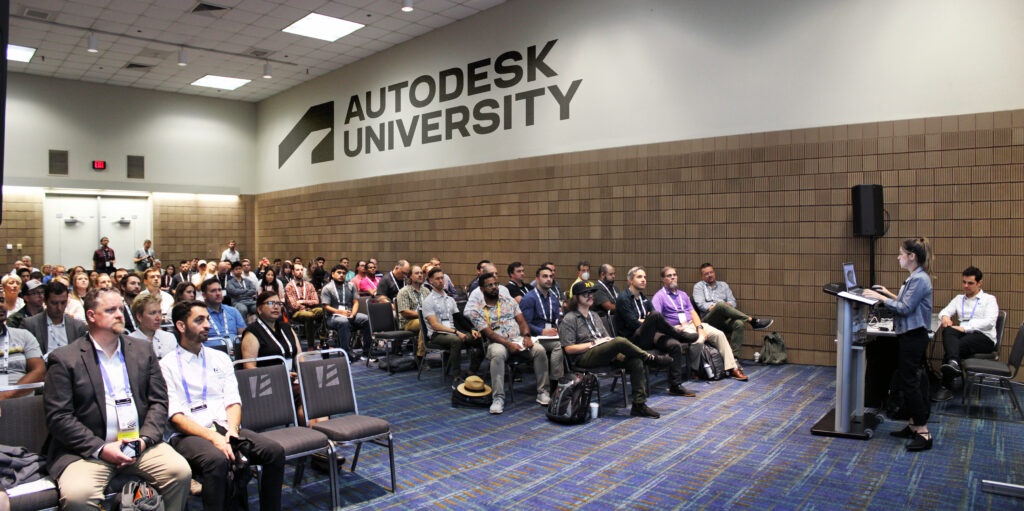 "There were lots of nodding heads and amazement at how much easier you have made site modeling in Revit! Great session!"

Eric Blackburn, BIM manager at Berardi Partners