"It felt like unlocking a new, bigger, and more versatile toolbox, specifically
designed for efficient collaboration and workflows across different disciplines"
Says Ragnhild Lied Børke, the only landscape architect among 19 partners at StudioNSW, the Norwegian architecture firm. This plug-in is tailored to provide landscape architects with the necessary tools in Revit®, allowing for smoother workflows and better collaboration across phases and disciplines.
This article was first published on NTI AS' website.
NTI AS (Part of NTI Group) is a reseller of Environment for Revit® in the Norwegian market. Visit nti.biz/no for more information.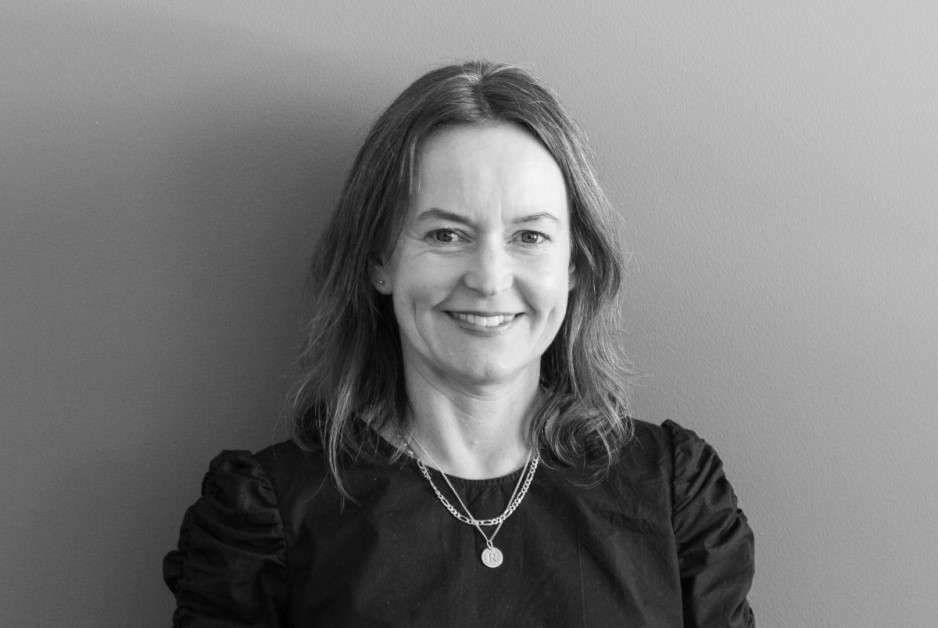 Arch-Intelligence, an Israeli company, has developed the Environment for Revit® plug-in. This powerful software enables users to create detailed digital BIM models of terrain, topography, curbs, retaining walls, and vegetation, among other features.
"I have worked as a landscape architect for many years and have used various programs, including Civil 3D. It's an application I've always struggled with, both in terms of functionality and visual appearance. Looking at these triangulations for days on end can be overwhelming and cause discomfort," expresses Børke.
Smooth workflows and complete mutual understanding
In the ongoing housing project "Kornhaven" in Hamar, Norway, Børke has been able to utilize many of her newly acquired skills. The project includes a diverse range of properties and lush outdoor areas and is being adapted and built on a former industrial site that allowed for new higher construction due to the presence of large grain silos in the past. As a landscape architect, Børke notes that she is often at the mercy of other architects working on different stages of the project before and after her. In that process, the model has to flow seamlessly between many disciplines in order to enrich and complement each other. Previously, this process required long hours of conversion, importing, and exporting imperfect files using outdated digital tools. However, with Environment for Revit®, these issues are no longer a concern.
"Environment for Revit facilitates excellent interaction between disciplines. Being able to work collaboratively on a single model has been a valuable learning experience for me, but also for my colleagues because I can start modeling right away. Previously, I had to wait for the plan files from the architect, convert them, and then try to make sense of them. I had to figure out where the "facade life" can be and what all the thousands of lines might mean. Then I would send something back as best I could. Sometimes it hit the mark, but other times, I was off-target. With Revit, this has changed drastically. We can now work almost simultaneously and constantly track how the building is developing," says Børke.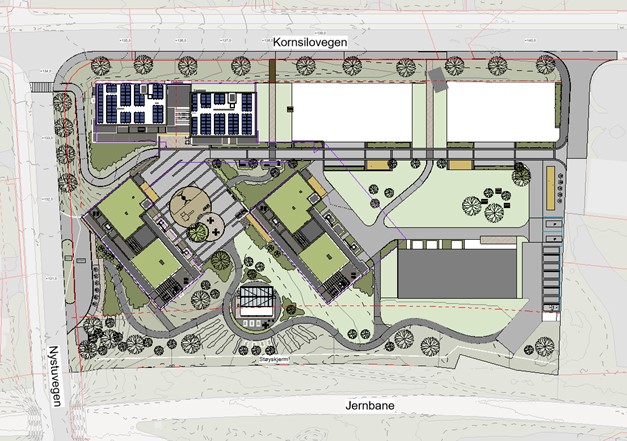 Empowering the field of landscape architecture
Previously, the standard workflow in the office involved the landscape architect receiving "flat" 2D drawings and then creating the terrain, roads, and landscapes. From there, they would work on illustrations or continue to further the project. However, with Revit and Environment, she now has a powerful tool that enhances these processes and elevates her field to a deserved and necessary position in the overall project workflow.
"If the landscape architects settle into Revit, demand space, and participate in the collision detection and optimization, we suddenly have far better control, overview, and insight, and can contribute in a much better way," says Børke. "For example, If a road were to be defined with very strict frameworks, there is limited room for sewage and electricity underneath. It is simply quite restricted. With Revit, this is no longer a problem because we only need to specify and clarify it in the BIM model, so all other collaborators know to keep the buffer and stay away. We gain weight and influence for our subject through effective interaction, precise communication, and by 'taking' our place in the model," Børke concludes.
The software also offers completely new ways of working with terrain, outdoor areas, and surfaces. The fact that all construction starts at sea level, for example, and is then "taken" up to the correct coordinates and height provides a unique consistency and flexibility throughout the project.
"The wonderful thing is that by working with layers – whether it's a 'floor' or a 'toposolid' – you can model all imaginable surfaces like a 'sandwich.' So, for example, I can specify the thickness of the growing soil and put a layer of bushes on top, which allows me to extract exact quantities directly from the model. This process reduces the need for heavy Excel calculations, which I am absolutely happy to leave behind," says Børke.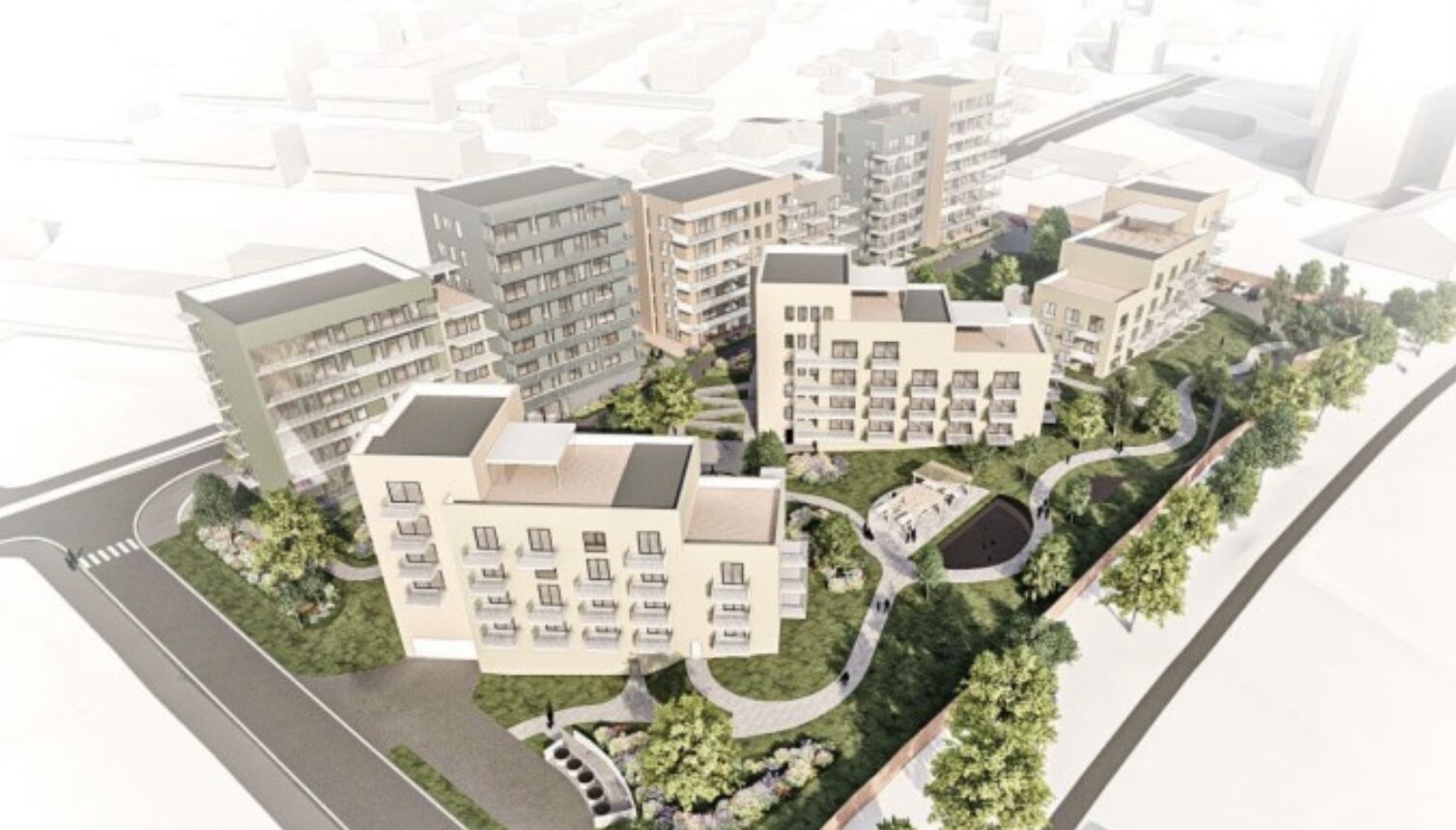 Tools that make the landscape shine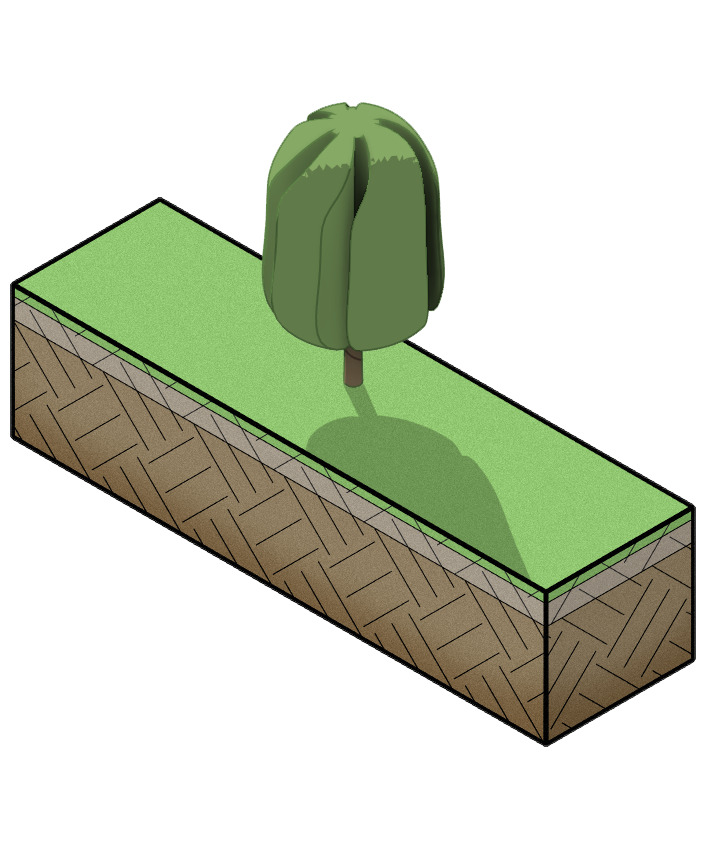 According to Børke, Environment for Revit® gives her the freedom to design a plan in many smaller parts that add up to a larger whole, rather than being bound to one continuous surface. With full control over all the different segments, it is easy to isolate sections and obtain specific elevations when required. Additionally, the disassembly makes it possible to enrich the model with objects from a bountiful library to receive a more realistic and inviting result
When the opportunity to create landscape architecture models in Revit presented itself, Børke rushed to familiarize herself with the functionality, interface, working methodology, and possibilities. With help from the informative instructional videos on YouTube by operational manager and landscape architect Nehama Shechter-Baraban at Arch-Intelligence, it was an easy task.
"It took a few hours during the winter, but eventually my children got used to me watching 'Revit-TV' because I was really carried away. The visuals alone gave me a productivity boost. I love that we can see, spin, and study the model from all angles and inside out," says Børke.
The Path to Proficiency Made Easy
Ragnhild and StudioNSW were pioneers in embracing Environment for Revit® in Norway. As a result, NTI has allocated dedicated resources and established a range of specialized courses for landscape architects in Norwegian. According to Kjersti Norstad, course manager at NTI AS, taking a course is the easiest way to acquire digital skills in landscape design, even if you have little prior knowledge. NTI AS has set up numerous courses for landscape architects, and in just three days, participants can get a solid introduction to modeling landscapes in Revit.
Designed by landscape architects for landscape architects, Environment for Revit® is a plug-in that turns flat drawings into full-fledged digital 3D BIM models. By taking a course at NTI, you not only gain high-class digital skills but also a professional network and perspective on industry challenges and opportunities.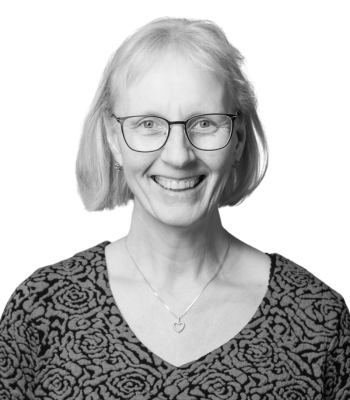 Moreover, NTI aims to maintain a lasting relationship with its users by providing continuous updates, follow-up, and support. Course participants can benefit from the expertise, of course, instructors who can tailor future courses to their specific needs. "Many participants have praised the clear and good dialogue they have with the instructors, which is invaluable feedback for us at NTI", concludes Norstad.