Last month, AILA, the Australian Institute of Landscape Architects organized a captivating webinar titled "BIM for Landscape Architecture", hosted by AILA's CEO Ben Stockwin. This event featured three distinguished speakers, each offering their valuable insights.
Sam Macalister, Technical Lead at Autodesk®, delved into the highly anticipated landscape functionality of Revit® 2024. Ramin Shojaie, a Technical Consultant at Nexsys, provided an in-depth exploration of the Environment for Revit®.
Lastly, Sherman Powell, Group BIM Manager at Urbis, shared his invaluable experience of leading his landscape team to implement Revit for their landscape and urban projects.
In this article, we will explore Sherman's key insights on adopting BIM and Revit for their daily work.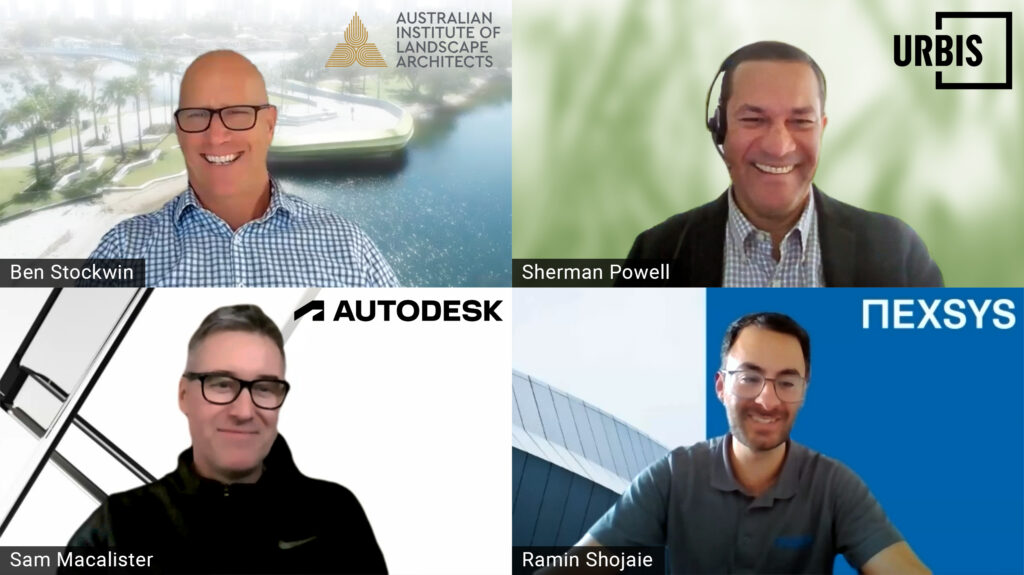 All quotes and images were taken from AILA's Webinar: BIM for Landscape Architecture.
Insights from Sherman Powell,
Group BIM/CAD Manager at Urbis
With over 20 years of experience using Autodesk Revit, Sherman Powell, Group BIM Manager at Urbis, successfully implemented the software at Urbis for their landscape architecture projects. Despite initial resistance from the team, which was accustomed to using AutoCAD, Sherman successfully upskilled and trained everyone to apply BIM workflows and within three months, the team was able to produce over 300 construction documents, all within Autodesk Revit. Sherman expressed his dedication to supporting the landscape team in transitioning to this powerful tool and highlighted the game-changing impact of the Environment for Revit® plugin in that process, by providing discipline-appropriate tools.
Revit's Initial Limitations for Landscape Design
Powell acknowledges that Revit, as an industry-standard BIM authoring tool, originally focused on disciplines such as architecture, structural engineering, and building services. The software lacked comprehensive tools for landscape architecture and urban design, which posed challenges for landscape designers. Powell highlighted the need for workarounds, such as using architectural tools within Revit to model complex landscape elements and relying on other software for simple tasks such as modeling surfaces, calculating earthworks, and more.
"I hope Environment for Revit will help other landscape architects to get into Revit like other disciplines."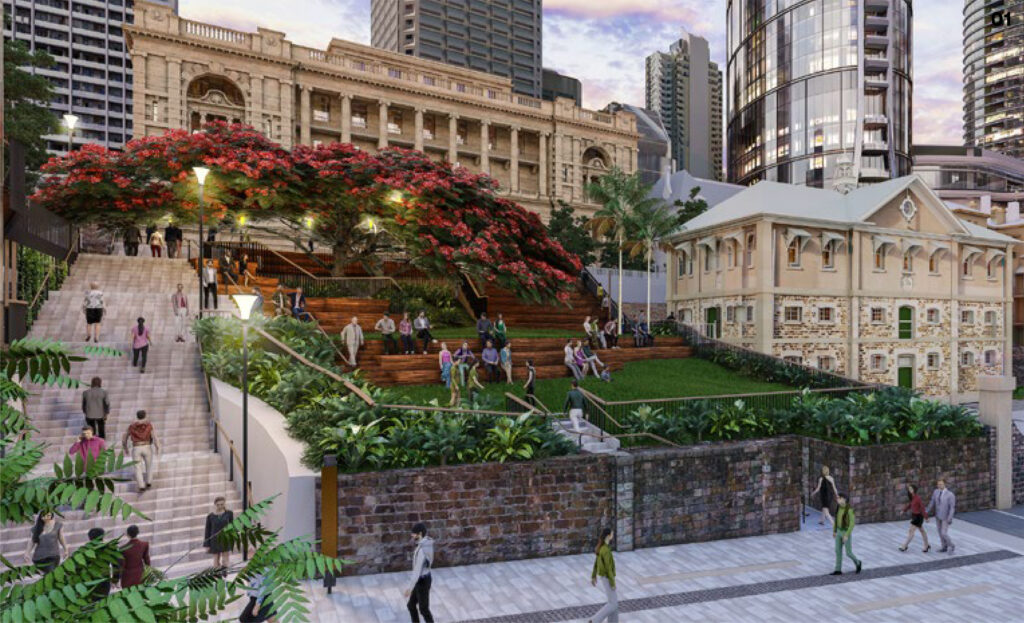 Realizing the Potential of Revit for Landscape Architecture and Urban Design
Powell's perspective shifted when he discovered Environment for Revit®, a plugin developed by Arch-Intelligence. After exploring the software and its capabilities, Powell realized that this tool revolutionized landscape modeling in Revit. He praised Environment for its robust tools that enable flexible manipulation of 3D surfaces within Revit to accommodate even the most complex landscape designs. The plugin also offers calculation and documentation features, such as its ability to generate planting layer drawings and automate plant scattering, making modeling tasks more efficient, says Powell.
"By pushing the boundaries and seeking alternative workflows, we have incorporated landscape design seamlessly into our BIM processes."
Empowering Landscape Architects
URBIS, always at the forefront of technology for landscape architecture and urban design, embraced Environment for Revit® with open arms. They have been working closely with Nexsys to provide feedback and improve some of the features. According to Powell, Arch-Intelligence demonstrated exceptional attentiveness to Urbis' specific needs, working closely with them to address these requirements effectively. This collaboration enabled Urbis to enhance their workflow and productivity to an even greater extent. He commended Arch-Intelligence for recognizing the challenges faced by landscape architects in Revit and actively working to make their experience better.
"Using Revit for landscape modeling has proven to be time-efficient
and has made complex tasks easier."
Beyond Imagination: Landscape Modeling with Revit
Powell concluded by showcasing project images that exemplified the possibilities of landscape modeling in Revit. He shared pictures from the Queen's Wharf project, demonstrating the detailed and complex landscape models created using Revit. Powell also highlighted the use of Revit for urban design projects, emphasizing its time-saving benefits and coordination advantages. He also mentioned the great contribution Revit, coupled with Environment for Revit® has to the overall design and planning process, by providing real-time visualization and quantification and bringing the landscape project to life, as well as improving communication with project stakeholders.
"Revit is the future of landscape architecture, offering immense potential for creating sustainable and visually stunning environments."