Working with topographies – Having your cake and eating it, plus other sweet treats.
We've dropped hints, made comments, prepared the launchpad, and now… the version we've all been waiting for is here. That's right, we're releasing Environment for Revit® 8.0 into the world, and it's truly explosive. Dynamite!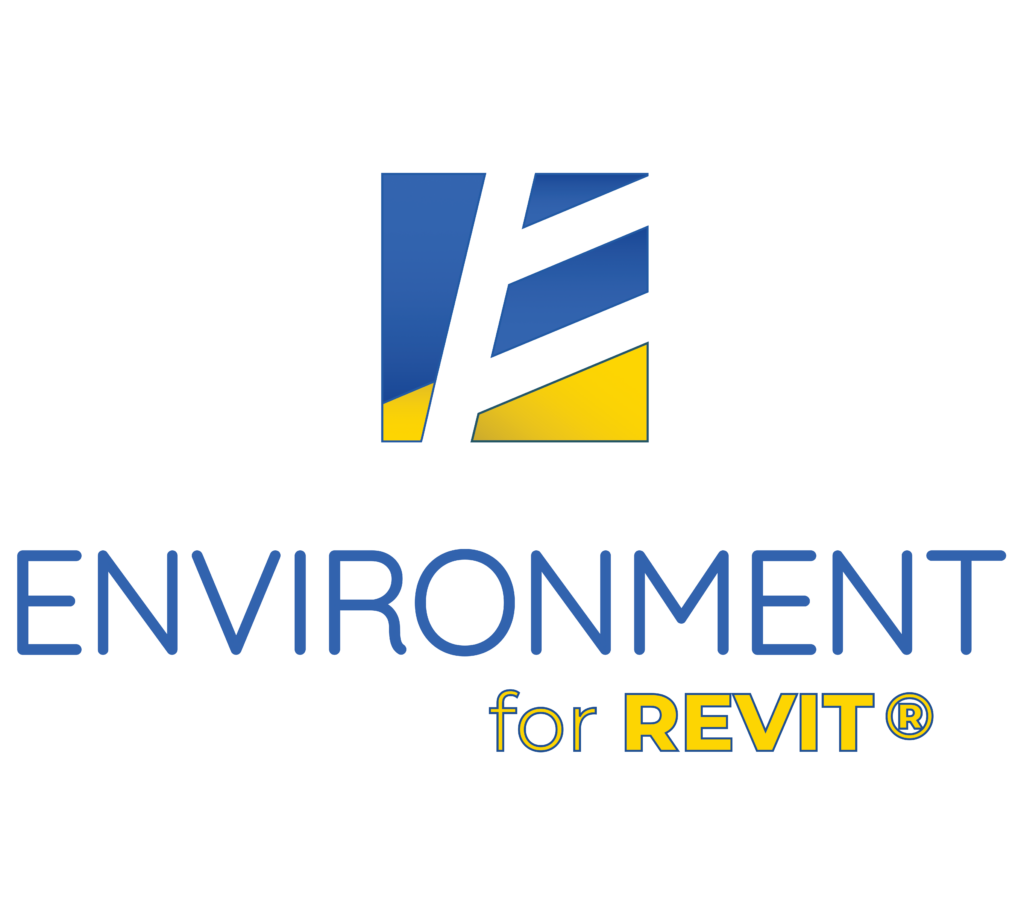 As hyped up as we are to dive in to all the exciting new features and improvements, please allow us a moment to recognize and express our heartfelt gratitude to our team members in Ukraine that have shown extraordinary resilience and strength in the face of unimaginable atrocities and made version 8.0 possible. Thank you, team Ukraine, for helping to make sure Environment for Revit continues to be the best BIM tool for landscape and site design, despite these harshest of times. Our hearts, minds, and souls are with you.
Thanks to our outstanding team, Environment 8.0 introduces, repackages, and improves tools and features that will transform the way you work and the quality you deliver, providing greater flexibility and better BIM workflows for site design, landscape architecture, and urban planning.
So, what surprises are waiting for you in Environment 8.0.0?
Topography Editing Toolset for Revit® – Not only changing the game, changing the rules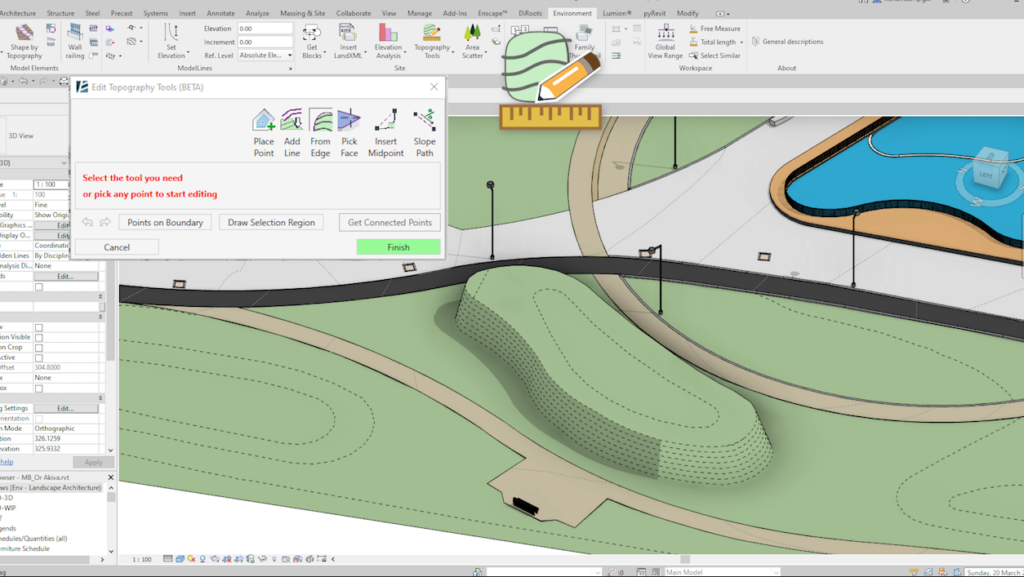 With Environment for Revit, we seek to go beyond technology, and present our users and clients with an entirely new, holistic, BIM-based approach to landscape and site design, and with the tools to implement this approach. In version 8.0.0, we have taken another giant step in making this a reality by combining all of our well-loved topography tools, and adding a few new ones, into a single "Edit Topography Tools" dialogue that is also considered a single command.
In the new "Edit Topography Tools" dialogue, you will, as mentioned, find a number of new tools along with the familiar ones, and as long as the command (dialogue) is open, you can easily switch between the different tools while continuing to design your surface, saving massive amounts of time you would have otherwise spent opening, closing, and moving between the different tools.
Since this is a beta version, and we realize that even the greatest of new things (and this is one of those things) can take some time to get used to, our existing tools will remain where they are, and will also be available through the Edit Topography Tools dialogue together with the new topography tools. The dialogue will be accessible in the Site panel in the Environment ribbon. Further yet, the dialogue will also be available when selecting a Topo Surface, next to the standard Revit® "Edit Surface" tools in the "Modify" ribbon.
The new tools incorporated into the dialogue, include:
A brand new-interface – well, not exactly a tool, but hey, it's one of the greatest things about the new feature .
Selection power – Potent selection tools that allow you to select topography elevation points along a boundary or along a specific elevation, or to create a selection area to fit your needs.
Surface from Face – Lets you turn any surface face – such as a floor, a roof, or another topography, into a new surface or to make it a part of an existing surface.
Slope Path – With this exceptionally handy tool you can pick any point on a surface, draw a line, and set the desired slope percentage. Alternatively, you can set the target elevation and get the resulting slope along this line. Makes planning slopes in your model as easy as 1,2,3.
We invite you to watch this video for a brief overview of all of the tools available in our new, definitive, topography editing toolset for Revit.
View Range and Legend tools – Shoring up your BIM workflow
As big as the addition of the topography tools is, we've gone an extra few miles and have developed two additional tools that further streamline any type of Revit workflow. Whether you're an architect or a site designer working in Revit, these features will help you work more efficiently and collaborate more effectively with other project stakeholders.
Global View – Range – View what you want in all Views at once
You create a View and define its visible range. You create another two Views and want them to have the same View Range. Now you want to change the visible range of all three. Sound like a headache? No more.
The new Global View – Range feature lets you change the View Range of a number of views at the same time. Whatever your discipline, this feature can really make your Revit view.
Family Thumbnail – A legendary tool for legends
This is the legend making tool you've always dreamed of. You can now create a legend symbol for every family in your model and add them to a schedule with just a few clicks. The new Family Thumbnail tool is intuitive and straightforward, so give it a go!
And that's not all – Additional improvements:
Complete Floor: Improve the geometric accuracy of the shape of a floor.
Wall Railing: Added the ability to place Railing elements on Elliptic Walls.
Paste Curb: Improved accuracy of Railing path.
Extract Contours: Added the capacity to extract separate line segments from surface contours.
Area Scatter, Line Scatter and Align to Surface: Added the 'Find a Host' feature that allows you to automatically place and associate elements with a specific surface / at a specific elevation.
Number Array: Added numbering options to additional categories, such as Rooms.
That, dear friends, is a wrap.
Thank you again to our Ukrainian team, to the entire Arch-Intelligence team, and to you for being part of the Environment for Revit® community.
Feel free to contact us with any questions or ideas here or email us at Contacts@Arch-Intelligence.com .
Design hard and play harder !