How Environment for Revit® has helped landscape architects and BIM professionals at Page.
"When I discovered the environment plugin it turbocharged my adoption of Revit ."

Evan Granito, Landscape Architect. Page.
Page is a 125 year old, international multidisciplinary, firm based in the United States, with over 1300 trained staff. Credited with the architectural design of many iconic projects, including the  Austin-Bergstrom International Airport, Page is known not only for combining beauty with function but also for being a frontrunner in deploying the most advanced technologies.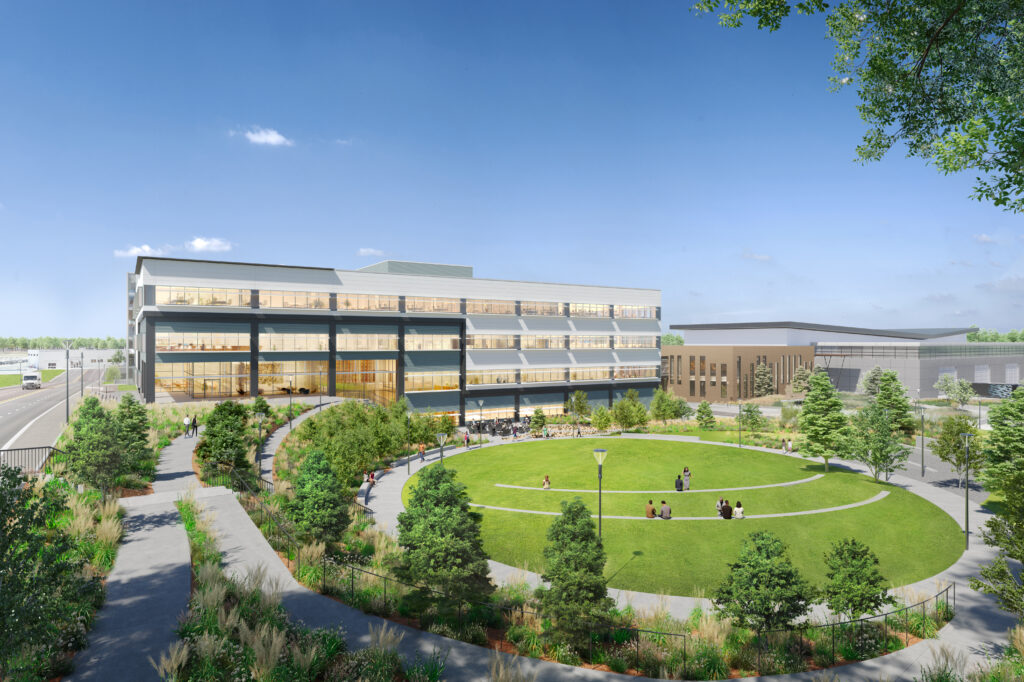 The story of how they came to adopt Environment for Revit goes back to October 2021 in the virtual convention center of Autodesk University – AU 2021 where Arch-Intelligence's Nehama Shechter Baraban broadcasted her class "Landscape Modeling in Revit with Environment Tools: Overview and Workflows" .
In the audience was Page's BIM Director, Michelle Northington , who watched intently how Environment for Revit elegantly, and with great simplicity, brought sophisticated BIM tools to the tasks needed by landscape architects for site design.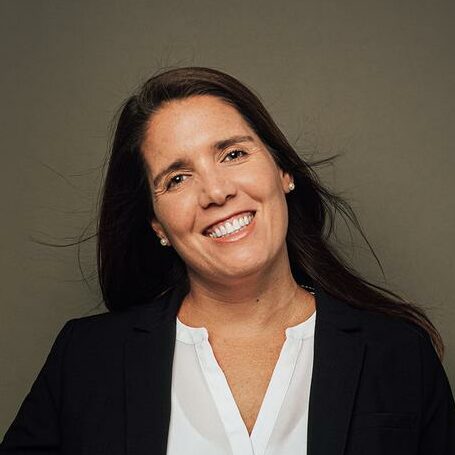 As she began to understand the considerable practical and business potential the plugin held for Page, Michelle contacted Matthew Edmonds who collaborates with her on the Page BIM Subcommittee. Matt quickly became an advocate within the firm and started to use Environment frequently: "I was captivated by the new, innovative workflow that provided an entirely different, and faster way, to build better looking, ,more accurate exterior environments than what was possible using the limited tools native to Revit.". Together, Michelle and Matt got the ball rolling, setting up demos and training the relevant staff on Environment. Among those who learned and began using Environment in his day-to-day work, was Evan Granito.
Environment for Revit is now used regularly on a wide variety of projects at Page. We recently spoke with Matthew, who is now a Principal and Director of Page's Technology Lab, and with Evan, to hear directly from them why Environment has been such an invaluable tool in their practice.
The roots of the landscape quandary at PAGE
"(Environment) Flipped the whole thing on its head and gave me a new way to approach landscape modeling and design…"
In the architecture and engineering disciplines Page embraced BIM early on and has very well-developed standards that provided consistency across all of their projects. Until recently, Page's landscape design team was one of the few outliers that continued using CAD due to the lack of tools and support for their workflows in Revit. Page employs roughly 25 landscape architects and planners, spread out across their 20 office locations. While some of their largest projects have been iconic green spaces and national parks with no architectural scope of work, most of their work with spaces as a component of larger architectural projects. Often, the Landscape Architects would deliver their designs in AutoCAD, which the architecture teams would then model themselves in Revit. This could lead to inaccurate site models, gaps in scope, and work being repeated between two teams.
The solution was for the Landscape team to adopt Revit into their existing workflow. After several attempts to do so using only the native tools of Revit, the attempt to transition had proven prohibitively difficult.
Environment for Revit changed this equation by supplying a comprehensive set of tools that includes everything a landscape or site designer might need to shift to BIM and work effectively and efficiently in Revit. "(Environment) Flipped the whole thing on its head and gave me a new way to approach  landscape modeling and design…" says Matt.
Taking BIM beyond the buildings with Revit + Environment
"And then eventually, I discovered the environment plugin and accelerated my learning of Revit more broadly."
Evan had only used AutoCAD for his work when he first began working at Page. He was required to start using Revit for the very first project he was assigned. It was a rough start for him as he says: "I didn't mostly (figured Revit out) but we successfully got something out the door." Once the decision was made to begin using Environment, Matt introduced the tools to the landscape team and it vastly improved their Revit game, as Evan testified: "And then eventually, I discovered the environment plugin and accelerated my learning of Revit more broadly."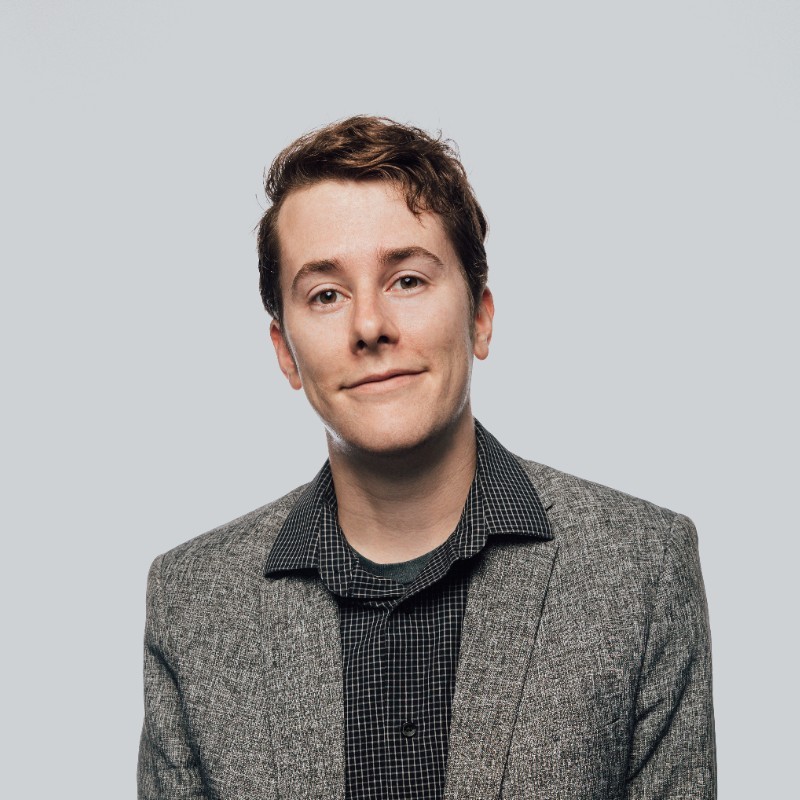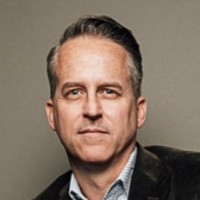 For Matt, as a leader in the firm, it was very important to see the landscape team participating in the BIM process, due to the integrated collaboration that has become central to the AEC workflow.: "The amount of work that you have to do to understand the integration of particularly complex buildings and complex sites is astronomically more difficult if you're working in two dimensions… You just can't translate the information at the same fidelity as you can if you're working in an integrated BIM methodology." But to Matt and other Revit users, working in 3D isn't just a bonus. The adoption of BIM is fundamentally about collaboration and developing seamlessly integrated design solutions : "For Page, bringing the full design team into the conversation by using the same software… allows us to resolve the complicated issues that are impossible to address 2 dimensionally."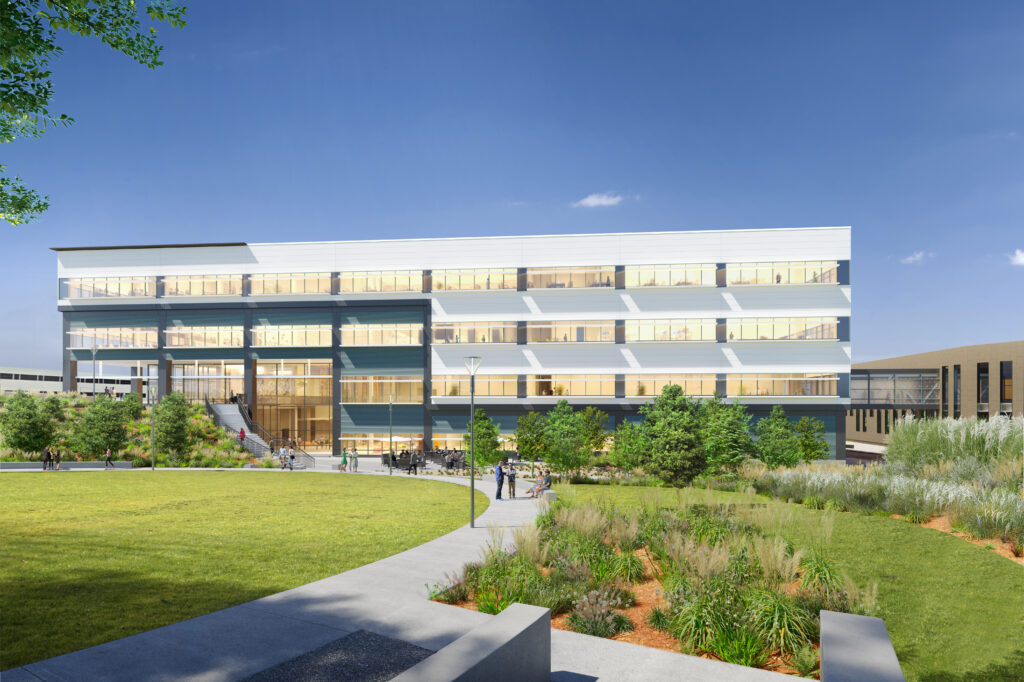 The collaboration is a strong case for Evan and his team as well: "you'll never have to wait for an architect's background again, because the Revit model just has the architects models linked into it! As doors change, as the building facade becomes articulated, all of that just appears in your model. So there's never a moment where our planting hatch wasn't extended all the way to the building facade, for example, because the building phase moved in a foot at the last second and you know, we would have had to go through six layers of updating X-refs and then tracking every sheet and moving several hatches and schedule changes."
All of these Revit and BIM advantages became available for site design thanks to the adoption of Environment plugin. Adding those tools turns Revit into a software that speaks the outdoors language: "I found that the way the Environment plug-in would handle things like generating topographies or matching floor elevations, really helped me understand that I'm looking at the same thing in 3D view as when I'm in Plan View." Says Evan.
For Matthew, who started using Revit in 2005, the site development tools were always rudimentary and cumbersome. When he started using Environment for Revit, it felt as though all the missing functionality finally became available
Amongst the many advantages of using Environment for Revit®, one thing stands out. Environment includes a set of topography grading tools that would benefit even civil engineers. This set of tools allows for an accurate results all while implying a user-friendly interface and a straightforward method.
Case in Point(s)
"The final grading for the project was done in the first two weeks because of Revit and the Environment Plugin"
Evan provided us with a very telling example that highlights these benefits in practice. In a nutshell, to meet a preliminary submission requirement, Evan and his team were faced with rapidly designing full pedestrian access, across a 40-foot topography in all directions, and making all walkways and accessways 100% ADA compliant.
After he modeled the existing topography in Revit, directly from the survey data, Evan did all the sloping work to design, grade, and model all the walkways and stairs. He was able to connect the topo to the structural model, and interpolate elevation points to create smooth contour lines around the hardscape. And because he was working in Revit, he was able to do the layout and grading at the same time.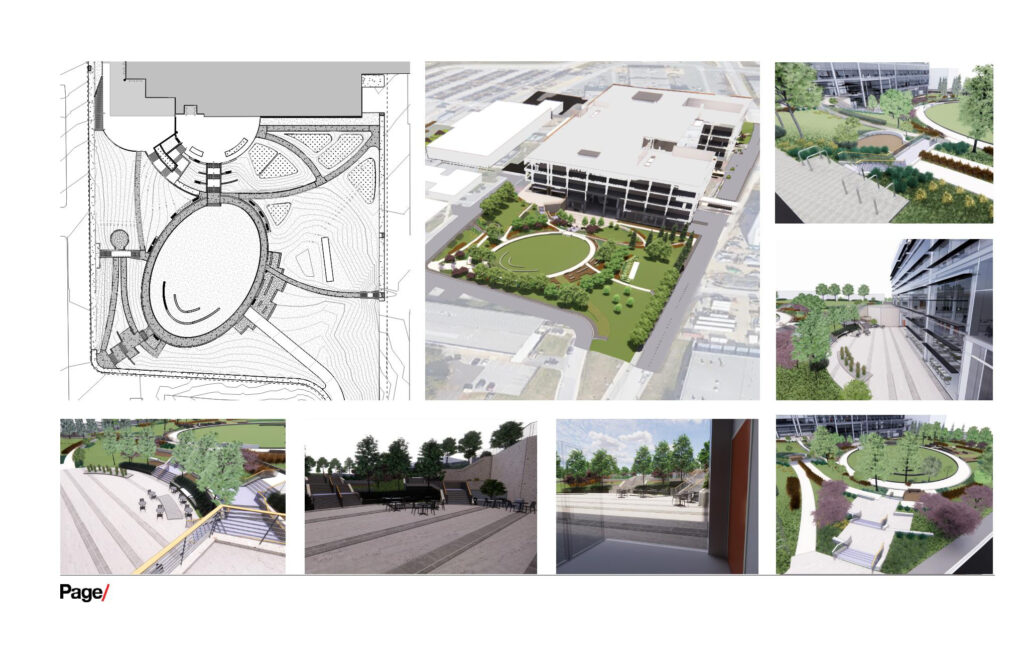 The result was that the civil engineers on the team, who owned the grading, had little if no grading work to do because Evan had done such a good job. In Evan's own words: "Basically, the final grading for the project was done in the first two weeks because of Revit and the Environment Plugin (The civil engineers) just used our grading, exactly as we gave it to them."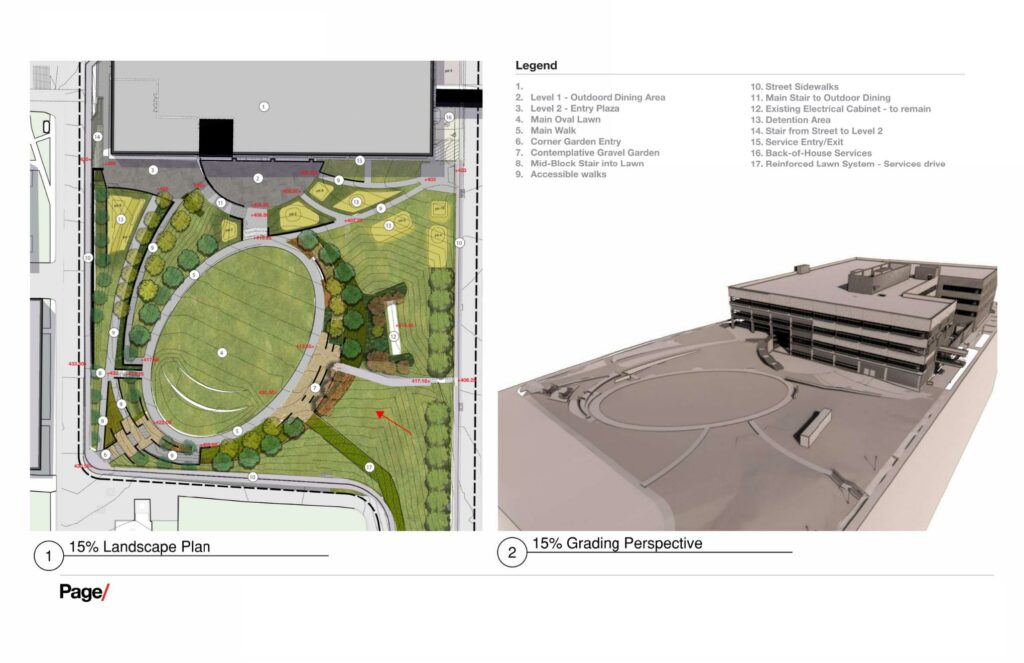 Immeasurable, Cross-Organizational Value
As with most multidisciplinary firms, or for that matter, pure landscape architecture firms, Page was plagued by the inadequacies of Revit and other BIM tools when it came to site design. Consequently, its landscape architects could not participate on equal footing in the BIM-based work of the rest of the firm, slowing down projects and making certain endeavors impossible.
Autodesk University 2021 connected Page with Arch-Intelligence and kicked off a long-term win-win relationship. Since then, the BIM train has traveled fast for landscape architects in the US and around the globe, elevating our discipline to the next level in every aspect.
If you are a landscape architect, this is the best time to hop on the BIM train. Click here to request a demo or visit our YouTube channel to see some of our tools in action.