Environment for Revit™, Breakthrough News and New Feature Edition
Environment goes to school
plus our latest, time trimming, precision boosting features
October 2021
Our mission is to make Revit® as pliable as possible to site designers and we achieve this is by continually developing and releasing new tools and features. But ceaseless novelty is only half of the equation. What good is a better shovel if what we really need is a bulldozer?
At Arch-Intelligence, we keep the lines of communications with our clients wide-open, giving us a crystal clear ear to the market and to our clients' specific needs. It was of no surprise when our client grapevine has recently revealed that in addition to our core audience of landscape architects, other site-work professionals, such as engineers and surveyors, are also finding Environment's tools extremely helpful and time saving. 😊
To all of you, landscape designers and others, we wish you an enjoyable read through our newsletter.
Environment takes Autodesk® University by storm
For 10 days in October, AEC professionals, product designers, project managers, and thousands of others from all corners of the globe, gathered (this year virtually) for Autodesk's annual Autodesk University (AU) conference, to teach, learn, and share their ideas. Arch-Intelligence had the privilege of being a premiere sponsor for the event, hosting a number of sessions and a comprehensive workshop. All in all, our AU2021 appearance was a huge success and we are glad to see the buzz around Environment is growing fast. Here are some of the resources we created around our AU sponsorship and appearance:
Instructional demo – This is our AU workshop presentation. It covers our approach to modeling landscape in Revit, as well as a few of the most important associated workflows and best practices. An added bonus – a mega-informative handout that dives deeper into the workshop's topics. Check it all out here: https://www.autodesk.com/autodesk-university/class/Landscape-modeling-Revit-Environment-tools-Overview-and-workflows-2021#video
Default landscape template – In honor of AU2021, our team of landscape architecture experts pooled their decades of combined experience to create a single, widely applicable default Revit landscape template. The template is freely available to everyone, in Metric and Imperial versions, at: https://archintelligence.com/get-landscape-template/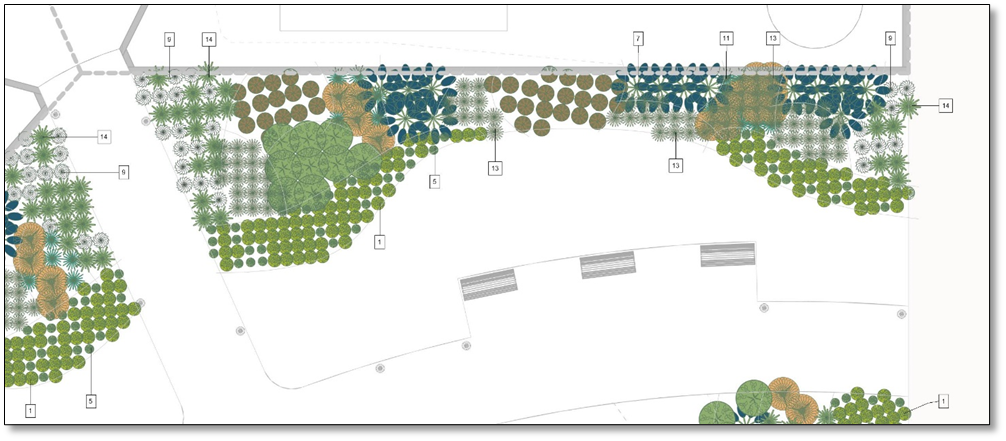 Revit Pure live Hosts Environment on YouTube – Following our stellar AU2021 showing, our top in-house landscaping expert, landscape architect Nehama Schecter Baraban, was hosted on October 20 on Revit Pure live, on the Revit Pure YouTube channel. It was a blast! Thank you Nicolas Catellier for being such a gracious host. We recommend following his channel and blog to learn all about Revit. Nicolas IS awesome 😊.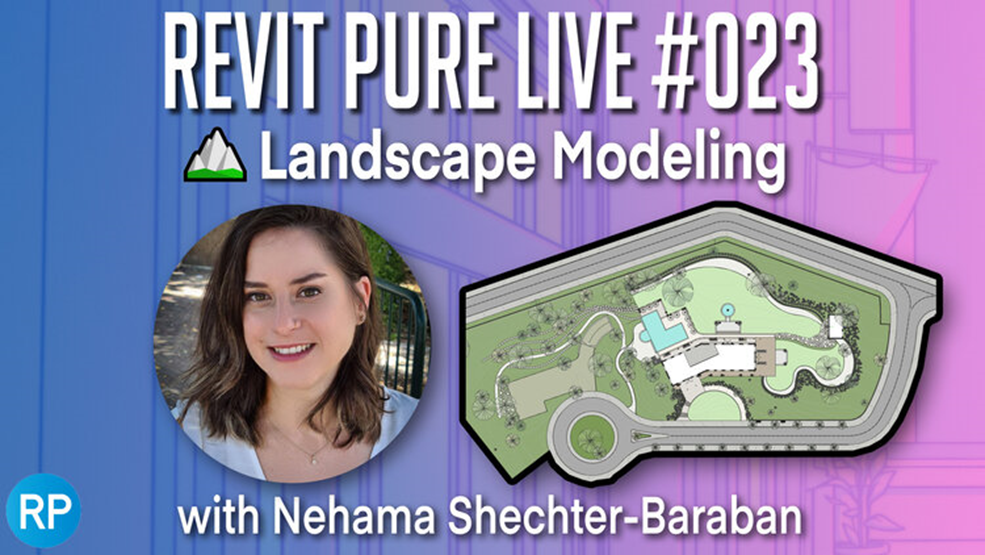 The newest additions to the Environment toolchest

An organized scattering – Line Scatter
Use this tool to swiftly place any number of rocks, lamp posts, trees, or series of any other Revit family element, along a line, straight or curved. You can use splines, curves, use the 'Pick Line' option to use lines from your model, and best of all, you draw new lines and edit existing ones without having to exit the command.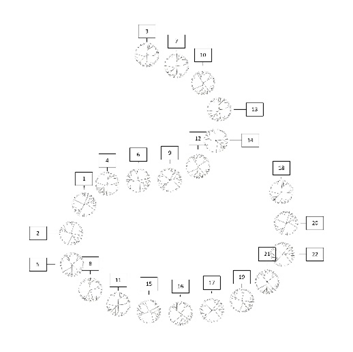 Done in a snap – Snap to Work Plane
Work planes are one of Revit's most helpful tools for landscape architects. With a few quick clicks (instead of many minutes of tedious work), Environment's "Snap to Work Plane" command lets you create work planes at the elevation of any edge in your model. For instance, use the command to easily create an eye-catching grass incline between an outdoor staircase and the surrounding pathways.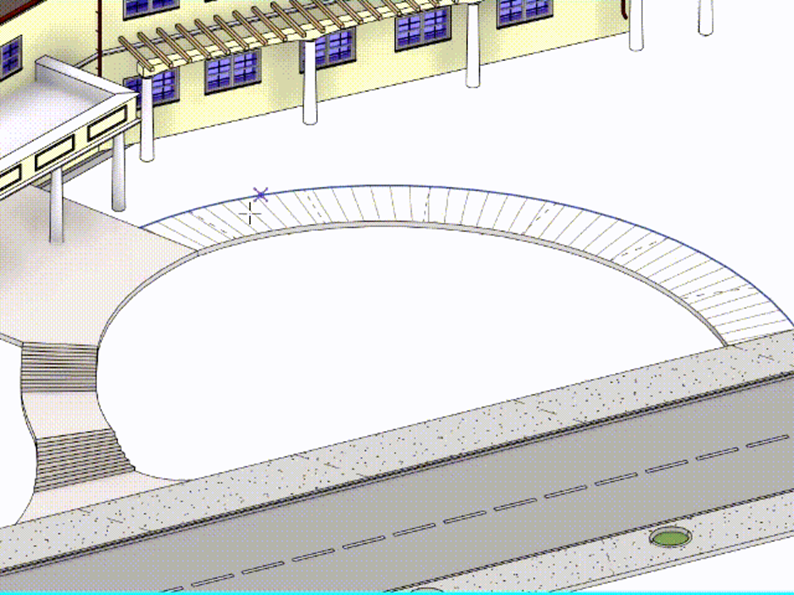 Reshaping your designs – Extract Contours
When designing landscapes in Revit, we tend to make changes to Topo-surfaces quite often. Keeping this in mind, over the next few months we will be rolling out new, advanced Topo-surface editing features, beginning with a tool that will convert an existing Topo-surface's flat, static contour lines into live, dynamic model lines. You can assign elevations to these lines and reshape or modify them as needed to design the topography you want.

Walking a curved path in straight lines – Approximate Wall Path
Landscape architecture is full of curves, but there are often cases where actually building the curved element is not possible or feasible. A great example is prefabricated acoustic walls that come in straight segments. The issue we face is how to reconcile the curvature of our designs with the straight wall segments? Approximate Wall Path does this for you, carving up your curved wall into straight sections based on segment sizes you define, in a matter of seconds.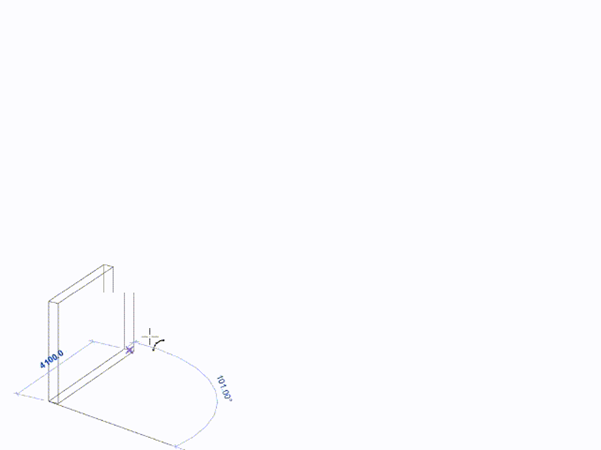 Contact us at any time
Thank for tuning in. We are available for any questions or technical issues you may have, by email at: contacts@arch-intelligence.com. Our ever vigilant support team will respond to your inquiry on short order.